Hilliard Studio Method Streaming
Sculpt and tone your entire body in 60 minutes or less.
Only $25/month
Why stream Hilliard Studio Method?
A total mind-body transformation anywhere, anytime. Take working out to the next level with Hilliard Studio Method. Using a combination of different modes of resistance, you will get results that are nothing short of a total mind-body transformation.
Unique. Proven. Unparalleled.

Workouts that fit your lifestyle
Stream anytime, anywhere
Proven & effective methodology
Workouts for all levels of fitness
Streaming with HSM
Hilliard Studio Method's streaming subscription service boasts over 3,000 minutes of video. Workouts range from beginner to advanced; from five minutes to a full hour; include modifications for those with injuries, expectant and postpartum mothers; and support total-body health, no matter your age or stage of life. We offer HSM Live Classes in addition to hundreds of minutes of other workouts! Combine shorter videos for a customized total-body workout, or use them on their own for a quick, body-transforming blast.
HSM Live Classes
Work out from home alongside in-studio clients for all the energy and intensity of a live Hilliard Studio Method class. A brand new HSM Live Class is released every week!
Recommended Equipment
We recommend having the following items on hand. Not all equipment will be used in every class, but this way you will be ready.
Dumbbells
Heavy (6-8 lb) + Light (3 lb)
Mat
We recommend a thicker pilates mat, but a doubled up yoga mat works great as well.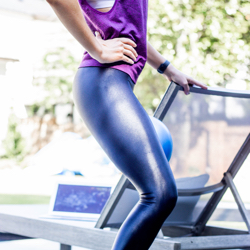 Chair or counter top
Use for balance during barre work.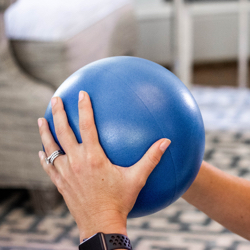 Mini stability ball
Purchase here.
Resistance bands
Purchase here.
Glider
Washcloth (on hardwood) or paper plate (on carpet).
Ready to get started?
Try it free for 7 days.